Set 3000
- Handle type: RD-L, Battery Pack type: B-UW 42
Set 3000
- Handle type: RD-L, Battery Pack type: B-UW 42
---
Don't let low-light conditions hinder your diving experience, the Set 3000 is the perfect solution for divers seeking a reliable and powerful lighting source underwater. The H-PL 3000 LED light has adjustable lighting modes to suit any underwater environment - whether you're exploring a vibrant coral reef or a dark cavern. Our LED light provides high-powered illumination with small dimensions and a low weight, so you can easily carry it wherever your diving adventures take you. With six different types of battery pack to choose from, you can select the capacity and size that best fits your diving needs, whether you're a beginner or a seasoned pro. More
Shipping and Payment Weight: 1.75 kg
17 280 Kč excl. VAT (20 908,80 Kč incl. VAT)
Don't let low-light conditions hinder your diving experience, the Set 3000 is the perfect solution for divers seeking a reliable and powerful lighting source underwater. The H-PL 3000 LED light has adjustable lighting modes to suit any underwater environment - whether you're exploring a vibrant coral reef or a dark cavern. Our LED light provides high-powered illumination with small dimensions and a low weight, so you can easily carry it wherever your diving adventures take you. With six different types of battery pack to choose from, you can select the capacity and size that best fits your diving needs, whether you're a beginner or a seasoned pro. More
Shipping and Payment Weight: 1.75 kg
H-PL 3000
The diving light H-PL 3000 is a model with the option of setting two lighting powers, 100% and 50%, which can be easily adjusted with the switch lever on the back of the lamp.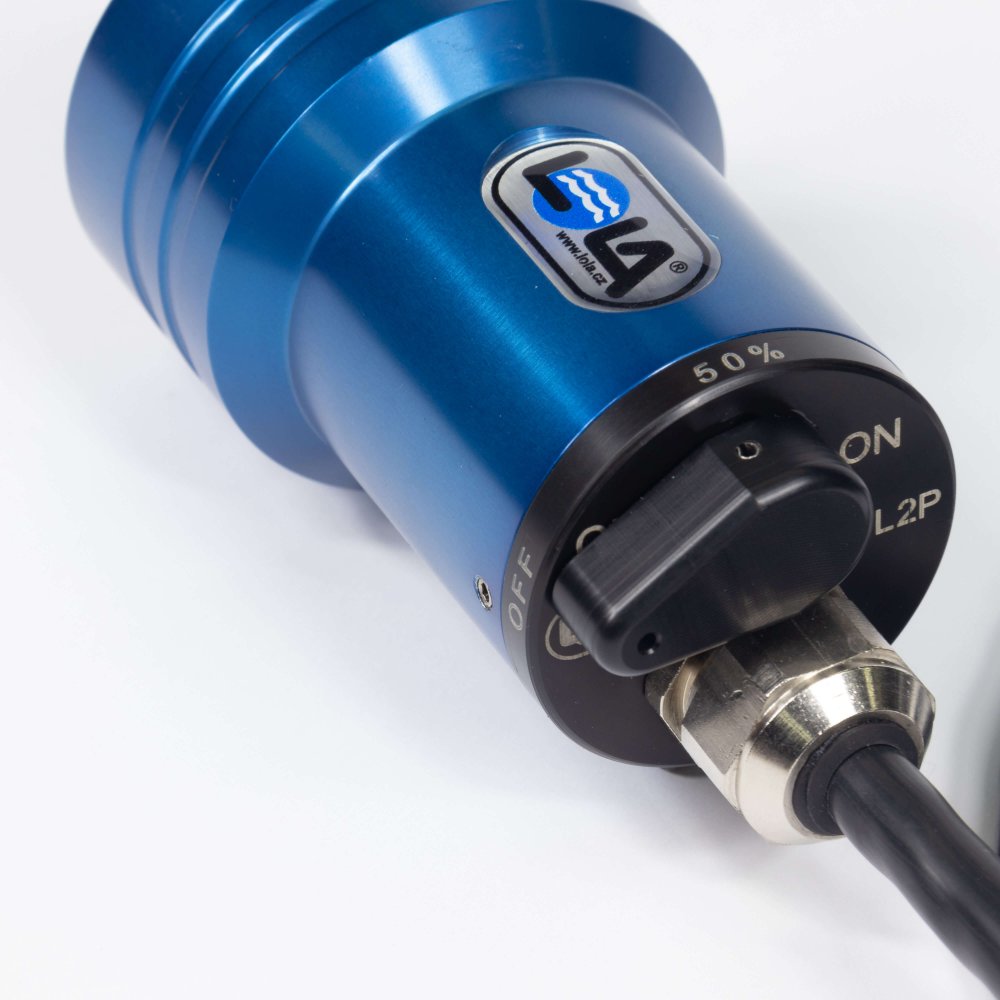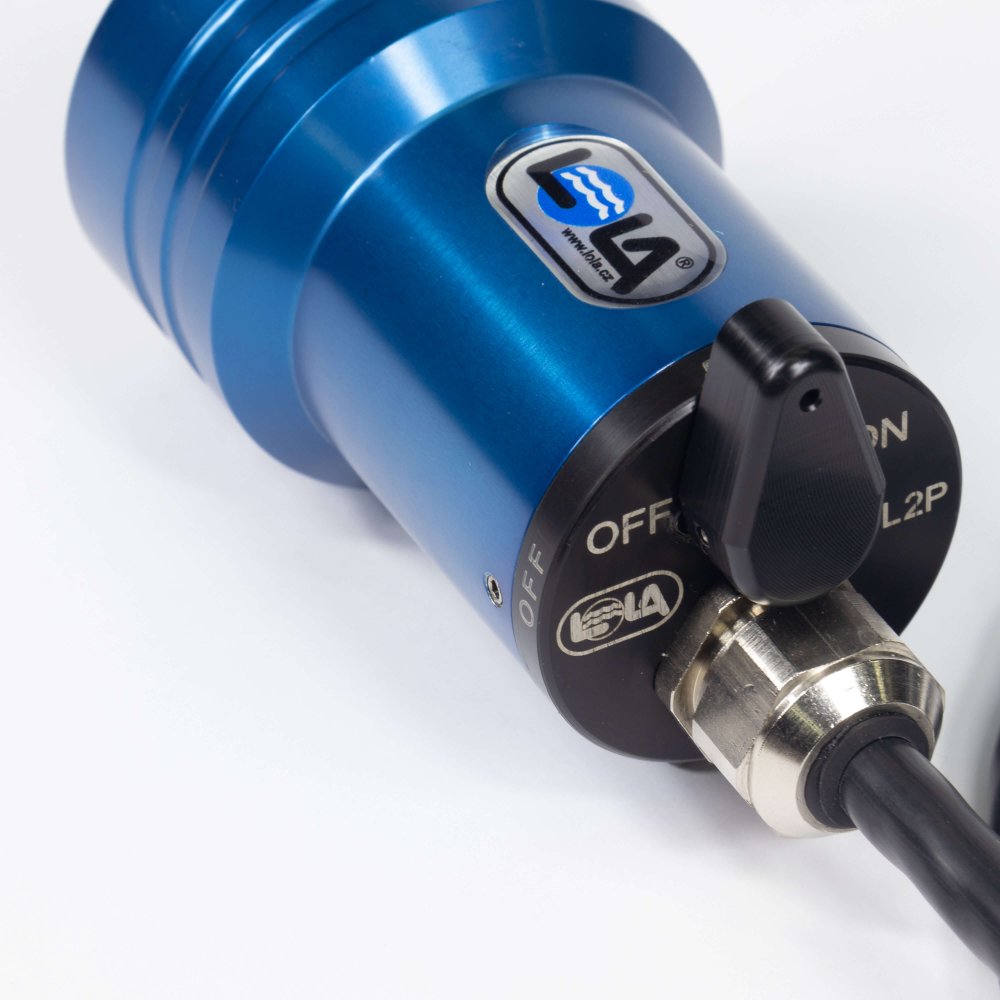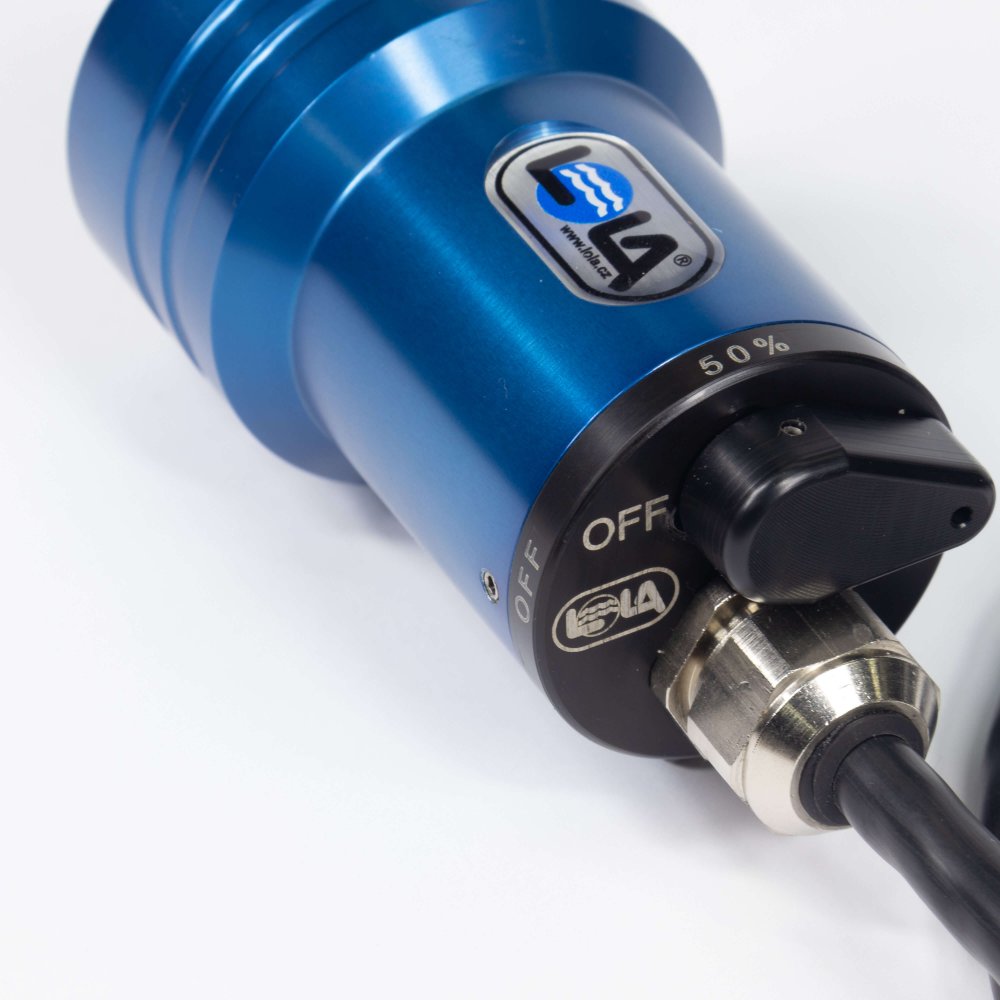 Three diodes with optical elements emit a light beam at an angle of 14°. The H-PL3 PLUS head can be used with all LOLA battery packs. The LED head is simply connected to the battery pack with a KOK connector.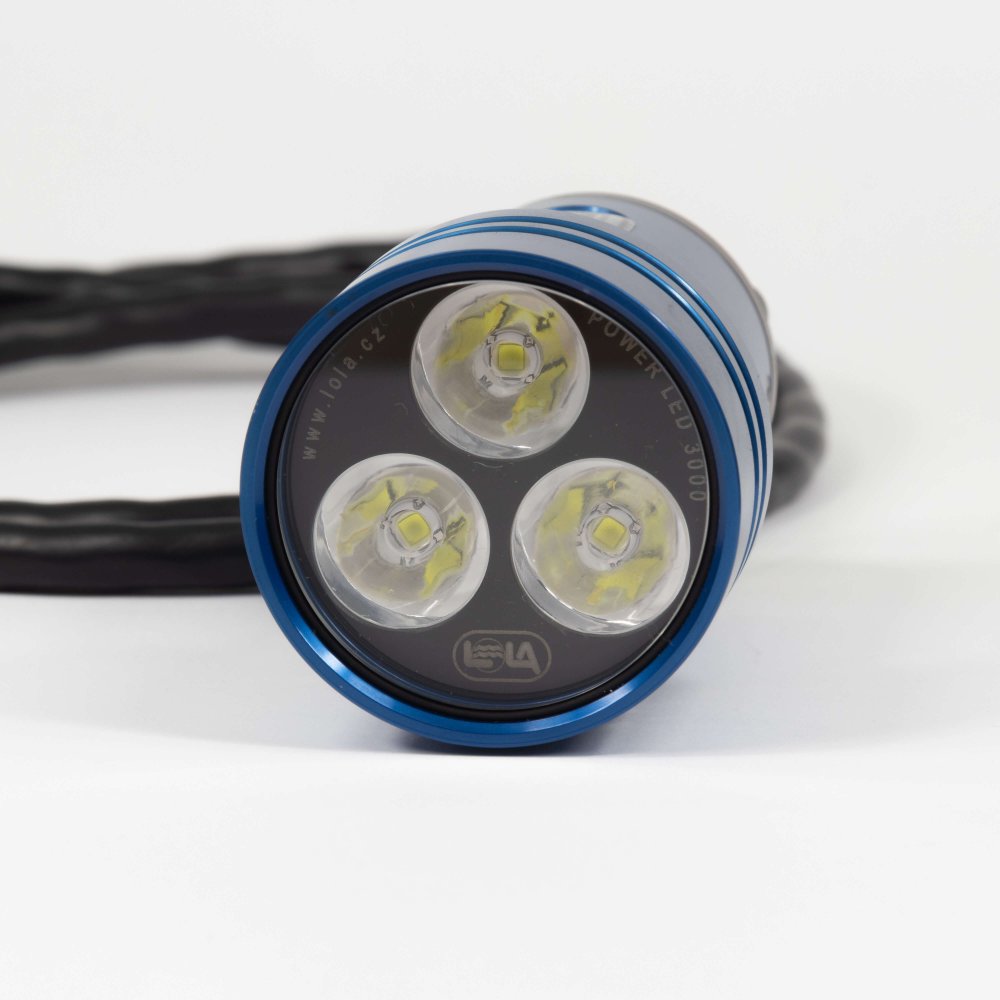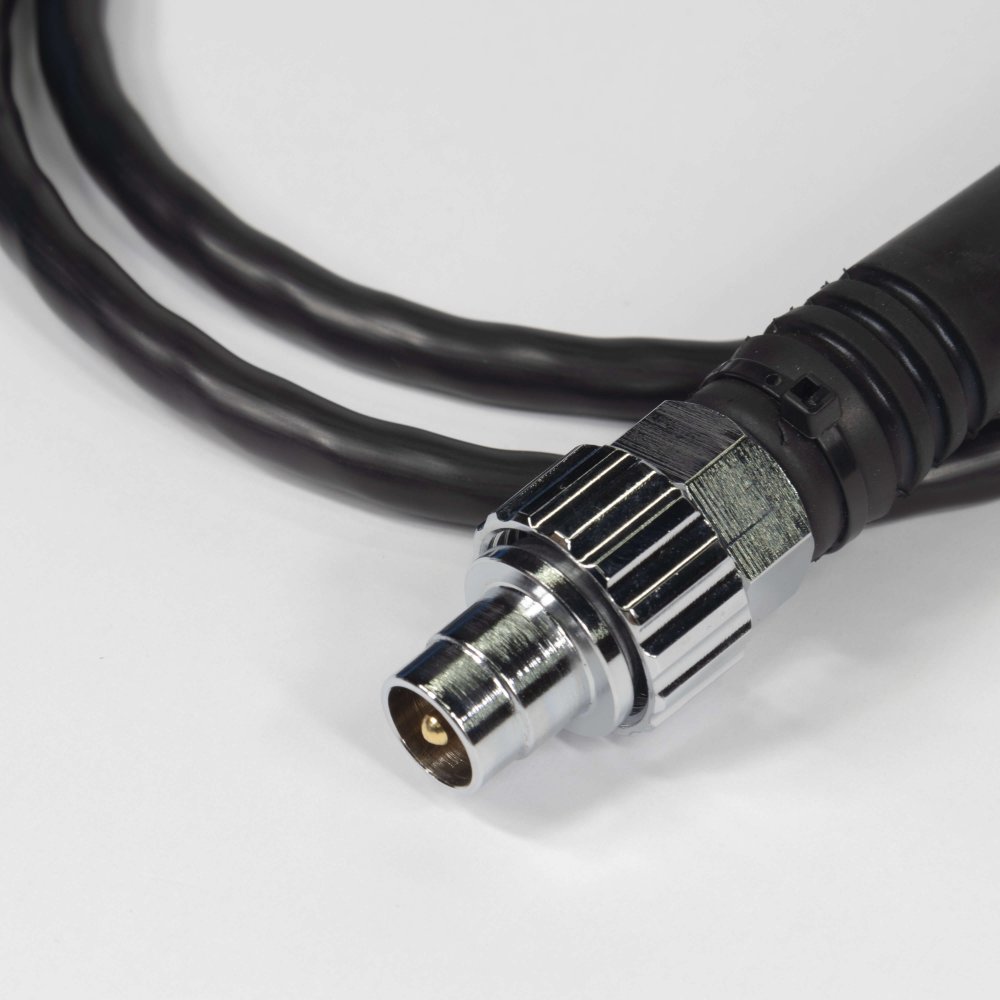 The body made of aluminum alloy is protected by a high-quality colored anodized surface and is provided with nano protection. The hardened surface of the polycarbonate visor protects it from scratches.
Choose the RD-L or RD-G II handle for the head. The advantage of the RD-G II handle is the possibility to attach the head at an angle or to attach 2 LED heads to the handle. There are 2 sizes to choose from for the RD-L handle: RD-L is a regular size, RD-L-S is suitable for smaller or women's hands.
Beam angle: 14°
Dimensions: Ø50/40 x 76 mm
Cable length: 1.2m
Dry weight: 0.4 kg
Weight in fresh water: 0.15 kg
Power supply: 9 -16V
Consumption: 2.6 / 1.3 A
The flashlight is tested to a depth of 180m.
The battery charger is included.
How to choose the best battery pack for you?
LOLA battery packs are made of a stainless steel case with a Derlin plug so it can handle even the most demanding diving conditions. All battery packs are supplied with a charger and a ZA plug. TO clamp the battery pack, you can use the DZ-2 and DZ-3 holders, which are sold separately. All LOLA battery packs are tested to a depth of 120m.
You can choose from 6 types of LOLA battery packs, which differ in capacity, size and design.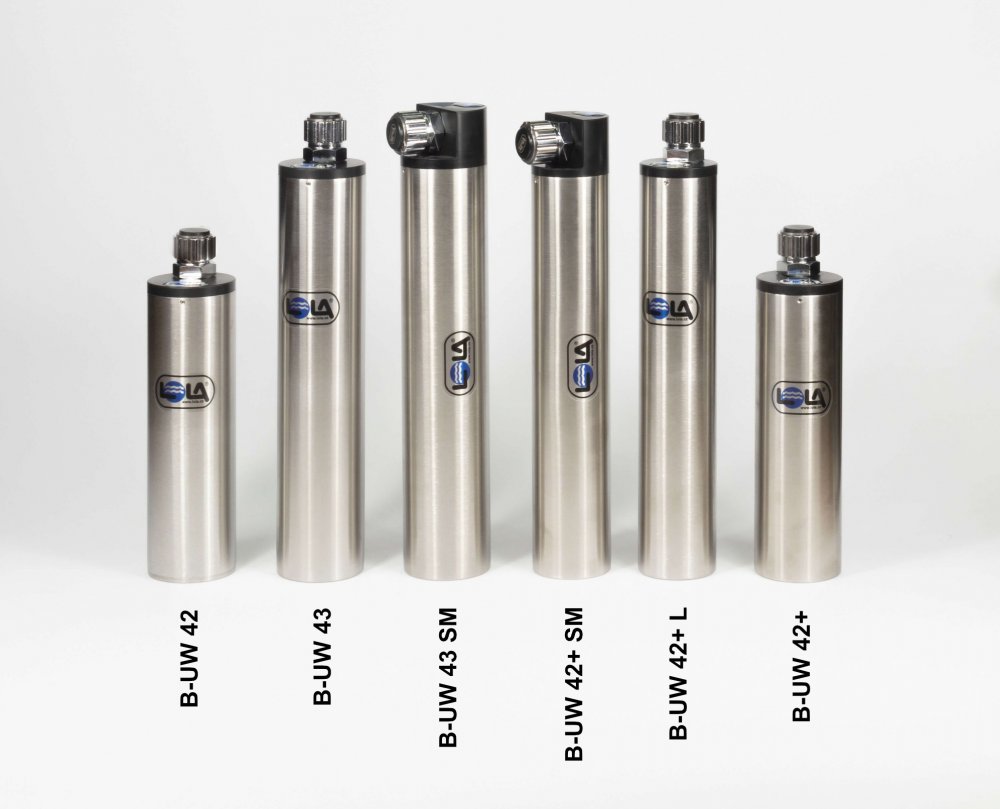 Operating time

H-PL 3000

50% output

Operating time

H-PL 3000

100% output

V
Wh
Dimensions

Weight

Weight in water

B-UW 42
5hrs
2hrs 30min
14,8
77

ø

50mm x 166mm
0,75 kg
0,45 kg
B-UW 42+
5hrs 45min
2hrs 50min
14,8
86

ø

50mm x 166mm
0,75 kg
0,45 kg
B-UW 42+ SM
5hrs 45min
2hrs 50min
14,8
86

ø

45mm x 260mm
0,9 kg
0,45 kg
B-UW 42+ L
5hrs 45min
2hrs 50min
14,8
86

ø

45mm x 260mm
0,9 kg
0,45 kg
B-UW 43
6hrs 30min
3hrs 15min
14,8
98

ø

50mm x 260mm
1,15kg
0,64kg
B-UW 43 SM
6hrs 30min
3hrs 15min
14,8
98

ø 50mm x 260mm

1,15kg
0,64kg