H-PL 3000
- Handle type: RD-G II
H-PL 3000
- Handle type: RD-G II
---
Adjustable lighting modes, high power, small dimensions and low weight are advantages that you will appreciate both when diving and when traveling. More
Shipping and Payment Weight: 0.4 kg
10 190 Kč excl. VAT (12 329,90 Kč incl. VAT)
Adjustable lighting modes, high power, small dimensions and low weight are advantages that you will appreciate both when diving and when traveling. More
Shipping and Payment Weight: 0.4 kg
The diving light H-PL 3000 is a model with the option of setting two lighting powers, 100% and 50%, which can be easily adjusted with the switch lever on the back of the lamp.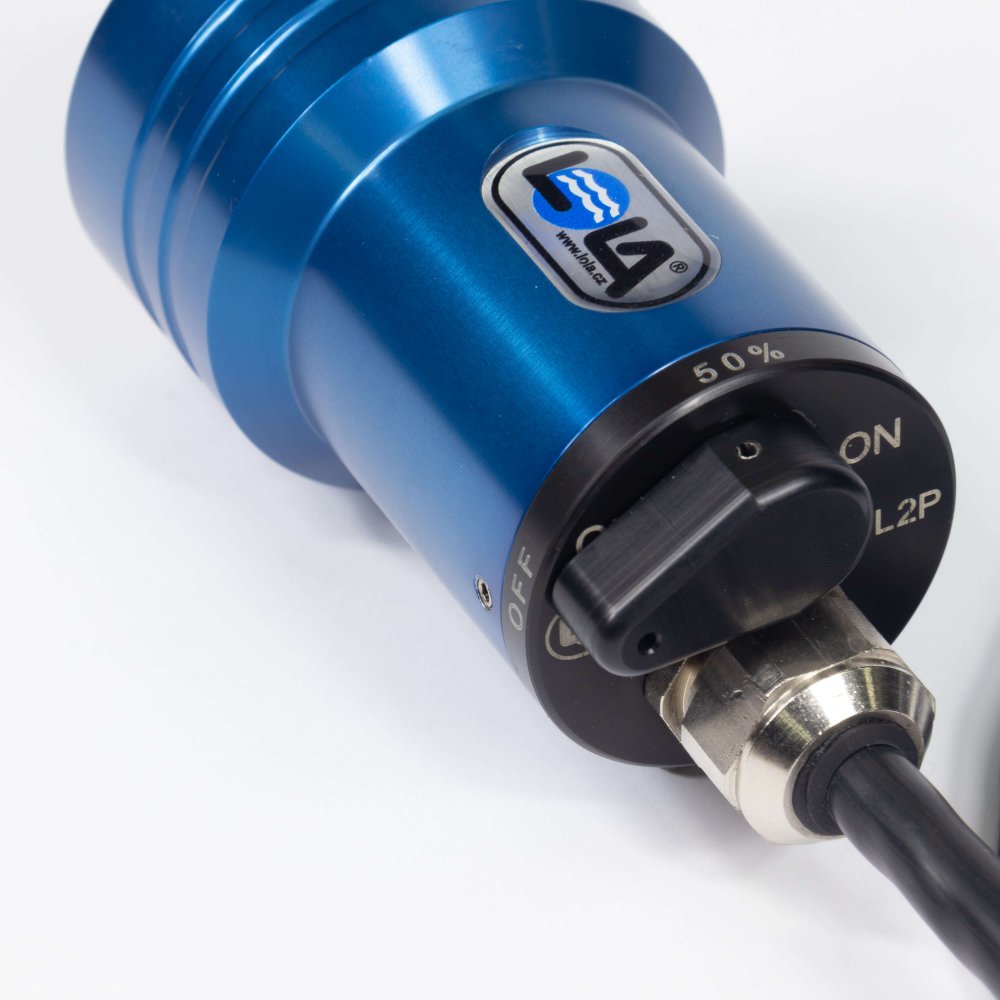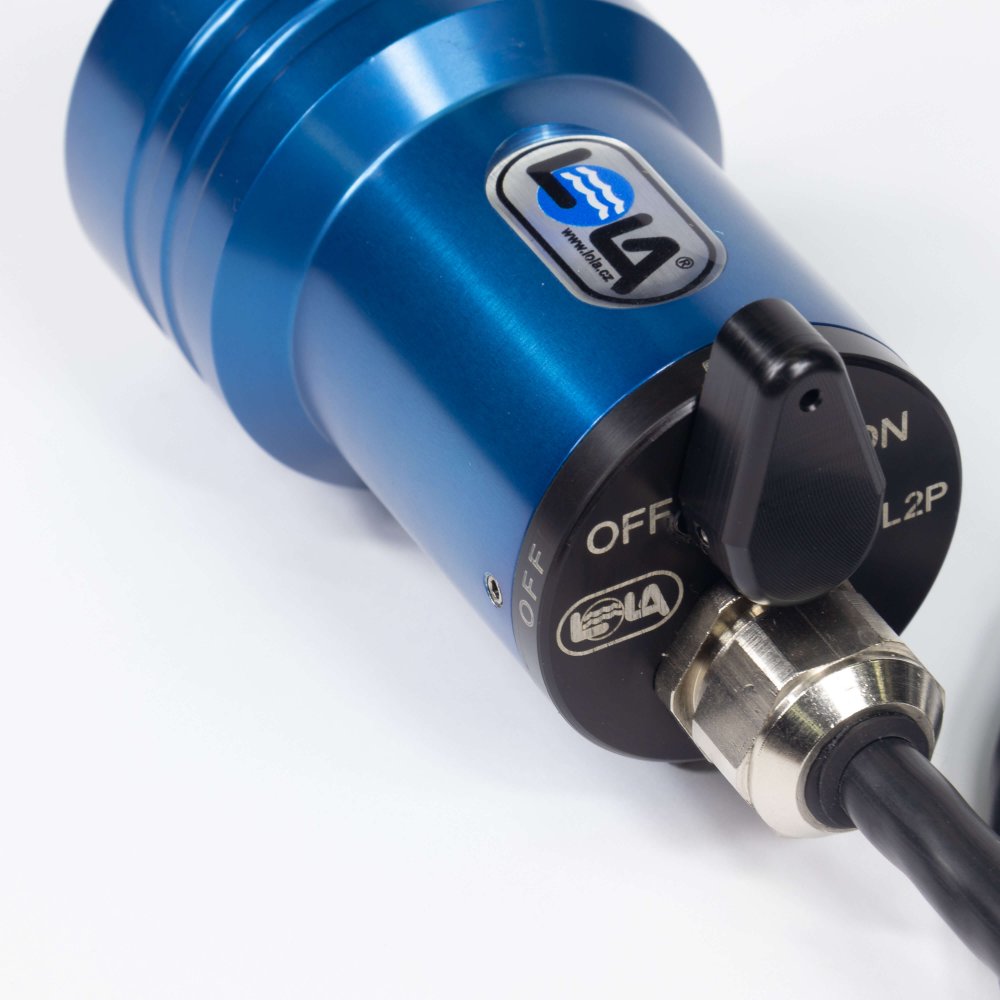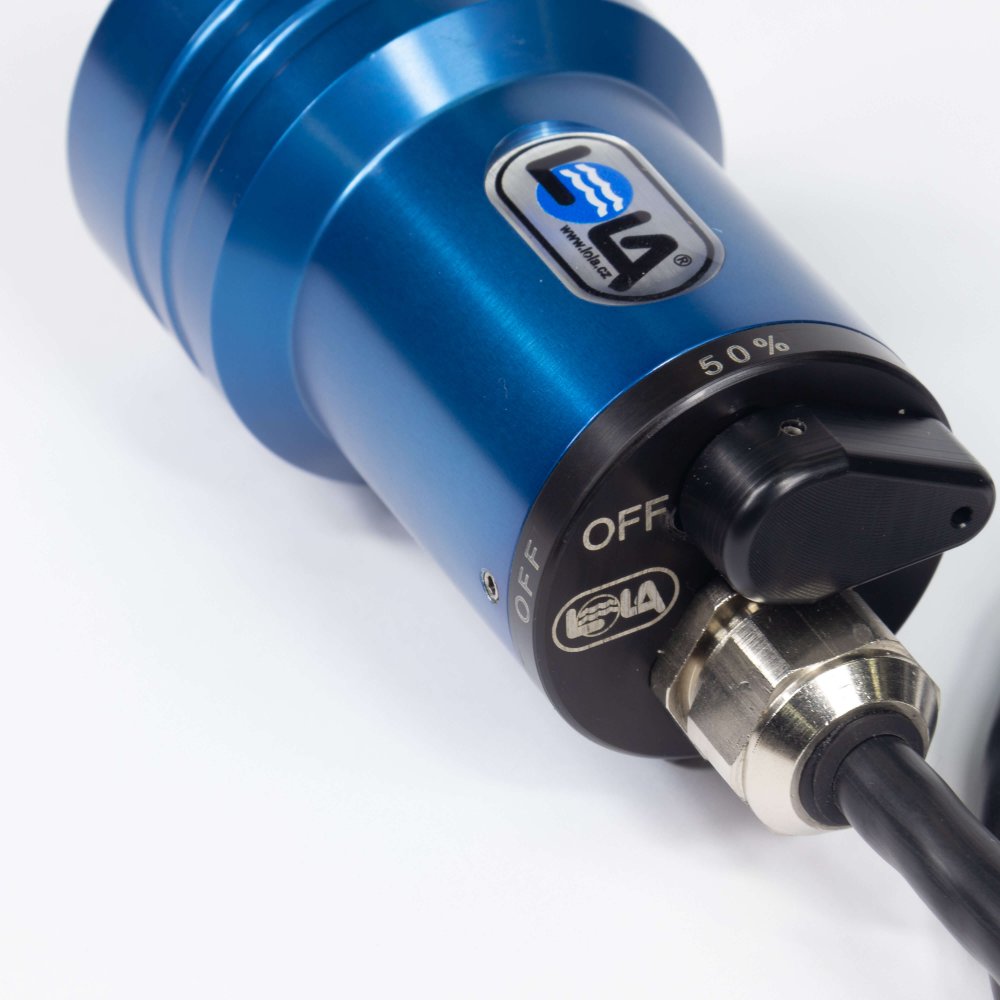 Three diodes with optical elements emit a light beam at an angle of 14°.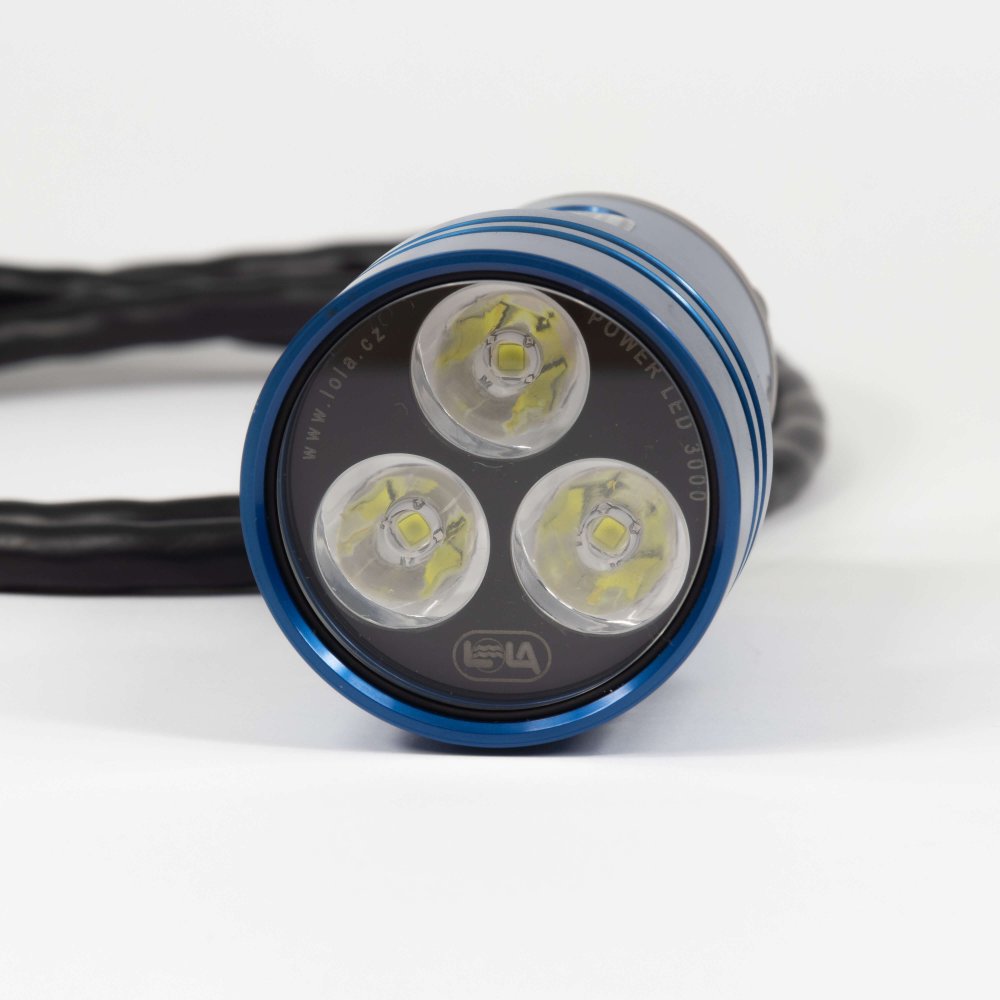 The body made of aluminum alloy is protected by a high-quality colored anodized surface and is provided with nano protection.
The hardened surface of the polycarbonate visor protects it from scratches.
The H-PL3 PLUS head can be used with all LOLA battery packs. The LED head is simply connected to the battery pack with a KOK connector.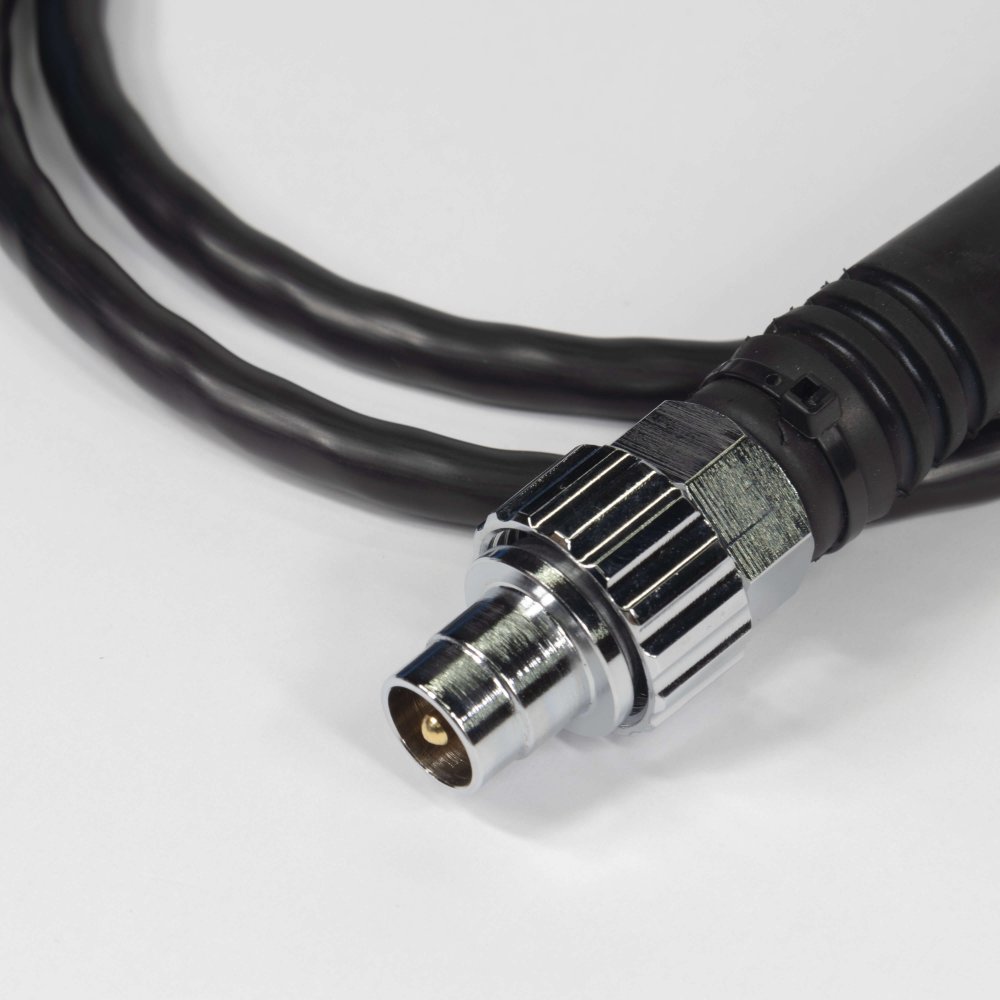 Choose the RD-L or RD-G II handle for the head. The advantage of the RD-G II handle is the possibility to attach the head at an angle or to attach 2 LED heads to the handle. There are 2 sizes to choose from for the RD-L handle: RD-L is a regular size, RD-L-S is suitable for smaller or women's hands.
Beam angle: 14°
Dimensions: Ø50/40 x 76 mm
Cable length: 1.2m
Dry weight: 0.4 kg
Weight in fresh water: 0.15 kg
Power supply: 9 -16V
Consumption: 2.6 / 1.3 A
The flashlight is tested to a depth of 180m.