---
Compact video dive light with 110° underwater beam angle. The flashlight is very easy to operate with just one hand and offers 3 lighting modes. More
Shipping and Payment Weight: 0.14 kg
4 980 Kč excl. VAT (6 025,80 Kč incl. VAT)
Compact video dive light with 110° underwater beam angle. The flashlight is very easy to operate with just one hand and offers 3 lighting modes. More
Shipping and Payment Weight: 0.14 kg
Advantages of this flashlight:
- the luminous flux is approx. 1100 lm.
- push button switch that is easy to operate with one hand
- weight 70g underwater and 140g dry
- small dimensions Ø 28/24 x 115mm
- three lighting programs:
1. 10% power - lighting time 20-40 hours
2. 100% power - lighting time 40 min.
3. SOS mode 100% power - flashing 4 times at an interval of 65ms, pause ½ second........ - lighting time 12 hours
Fokus V will also serve well for lighting video footage on dry land.
The flashlight is powered by one LiON 18650 battery without protective electronics.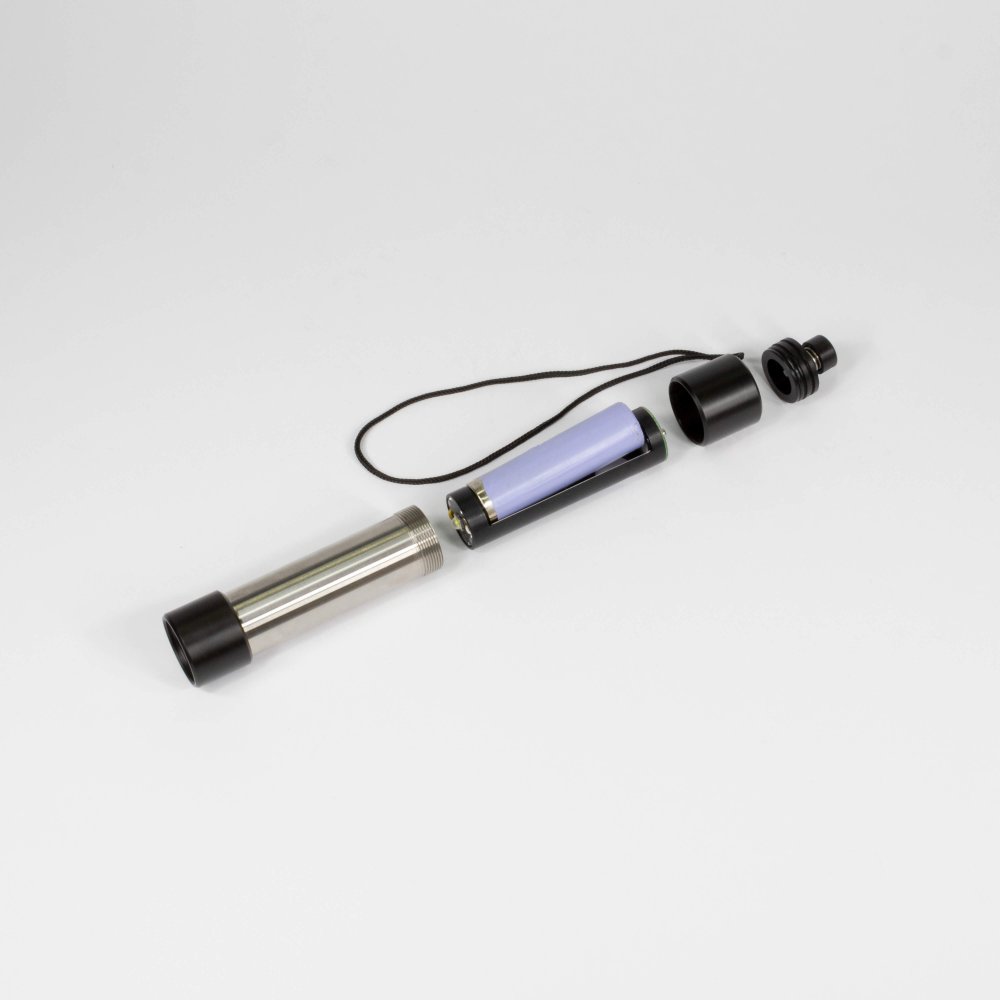 It is possible to buy a Adapter 360 for the flashlight, thanks to which the light beam is scattered around and is thus visible from all sides. You can use it, for example, during night dives, when you can hang the flashlight under the boat or on a buoy in SOS mode.