---
The FOKUS backup light is suitable for both experienced and demanding divers as well as beginners. It is controlled by a push-button switch, making it very easy to operate with one hand. The great advantage of this flashlight are 3 adjustable modes, one of which is the SOS signaling mode. Thanks to its performance and small dimensions, it will serve you well during night dives, dives in caves or backwaters, but also during daytime dives or activities outside the water. More
Shipping and Payment Weight: 0.12 kg
3 490 Kč excl. VAT (4 222,90 Kč incl. VAT)
The FOKUS backup light is suitable for both experienced and demanding divers as well as beginners. It is controlled by a push-button switch, making it very easy to operate with one hand. The great advantage of this flashlight are 3 adjustable modes, one of which is the SOS signaling mode. Thanks to its performance and small dimensions, it will serve you well during night dives, dives in caves or backwaters, but also during daytime dives or activities outside the water. More
Shipping and Payment Weight: 0.12 kg
Adjustable lighting modes:
1. 10% power 0.05A - lighting time 20-60 hours
2. 100% power 0.5A - lighting time 1-3 hours
3. SOS mode 100% power - flashing 4 x 65ms in an interval
65ms and a pause ½ second - lighting time 5-15 hours
Weight: 70g underwater and 120g dry
Dimensions: Ø 28/24 x 115mm
It is possible to buy a Adapter 360 for the flashlight, thanks to which the light beam is scattered around and is thus visible from all sides. You can use it, for example, during night dives, when you can hang the flashlight under the boat or on a buoy in SOS mode.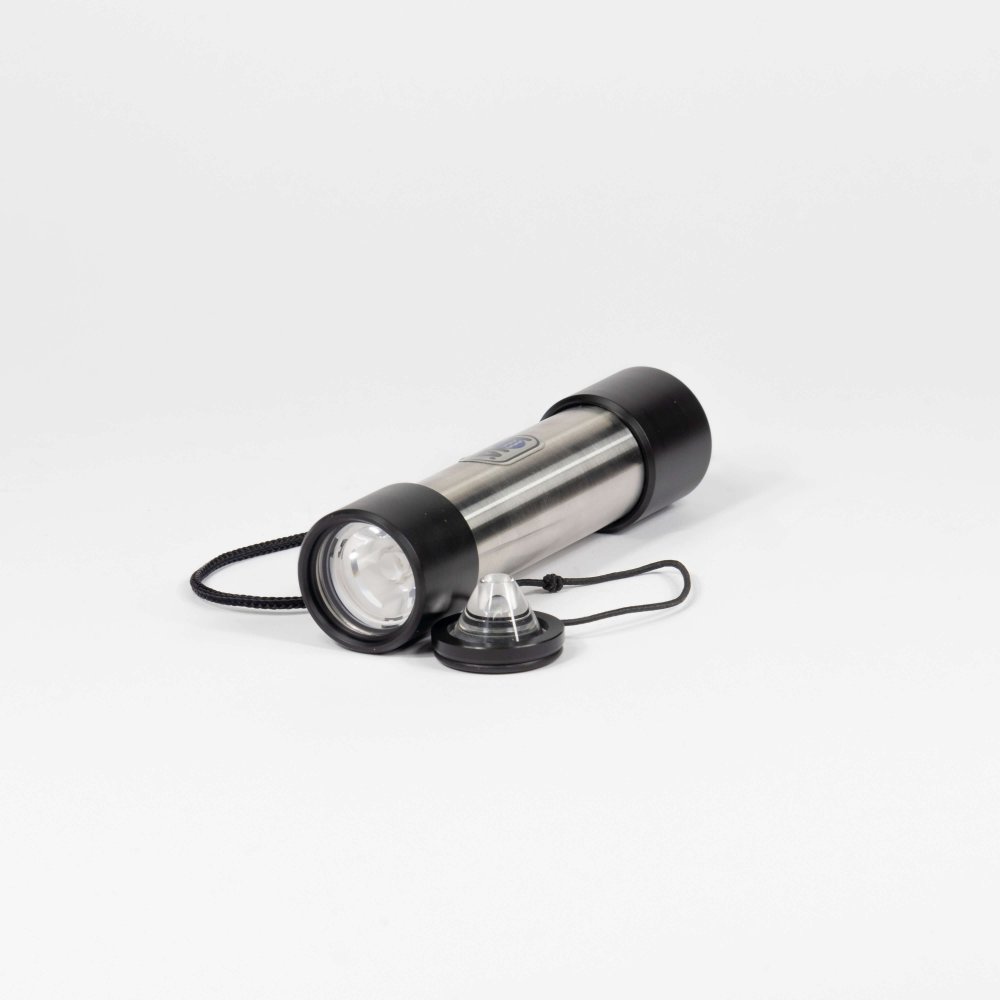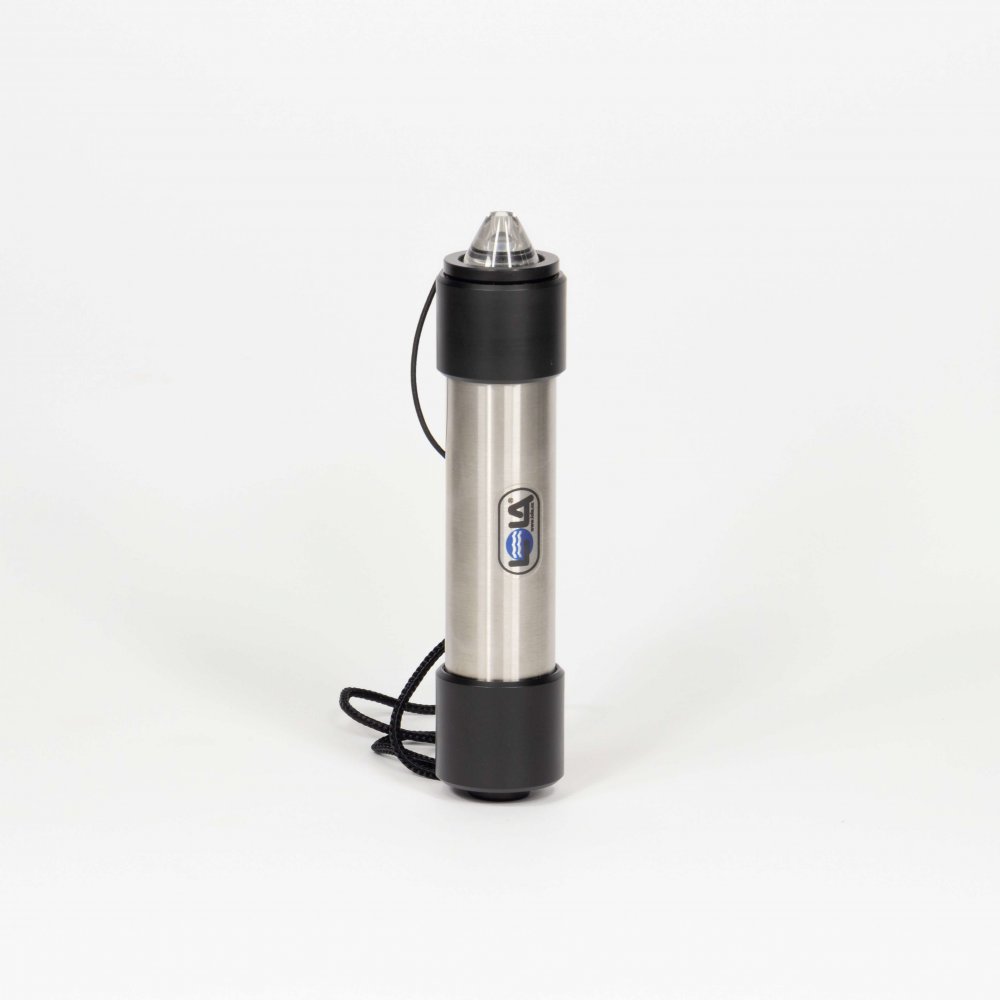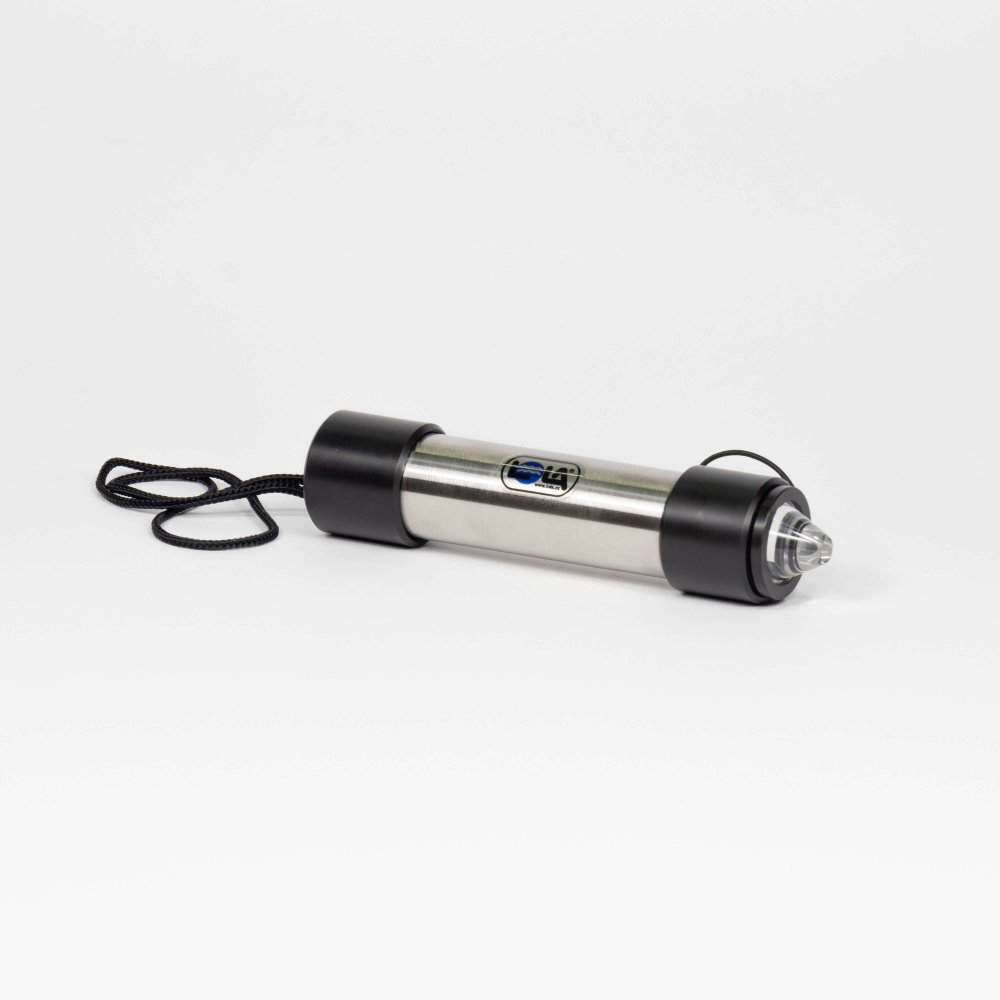 The FOKUS diving flashlight is tested to a depth of 200m (after modification it can be used to a depth of up to 350m).
The energy source are three alkaline AAA cells. Lighting time and light output are affected by the quality of the batteries used.